In this weeks' YDM, we had our football event. So many things to talk about. Where do I start? How about the entrance? The committee members built a tunnel to mirror the tunnels where football teams pass through before they actually get onto the pitch. We are then greeted by our lovely members who sign us in.
After passing through the tunnel, we are then greeted by another group of YDM members who give us stickers of the flags of the final four teams of the Fifa World Cup right now which are Portugal, Germany, France and Italy.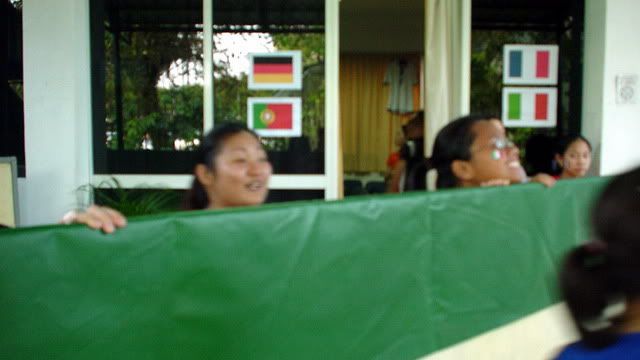 When the service began, the youths are grouped into the country that was given randomly or by their choice when they arrived. They are then split into 4 groups and ushered to their respective 4 stations and the groups take their turns at each station until all groups had a chance to play at each station.
The 1st station headed by Joel Ang is a quiz of the World Cup, the 2nd station headed by Andrew Kit is dribbling practice where the youths have to dribble the football around cones on the floor and then come back the other way and it continues with the next member of their group.
The 3rd station headed by Peter Sangilos is juggling the football. You're given one minute to juggle the football as many times as possible.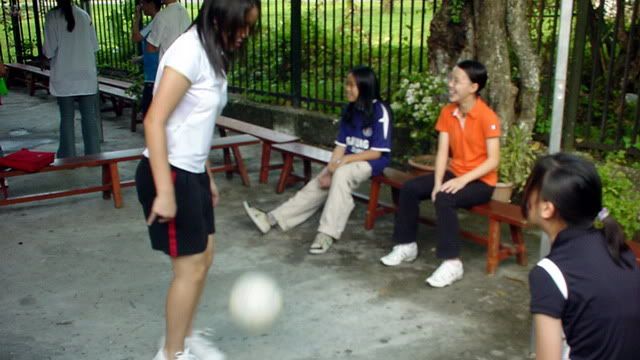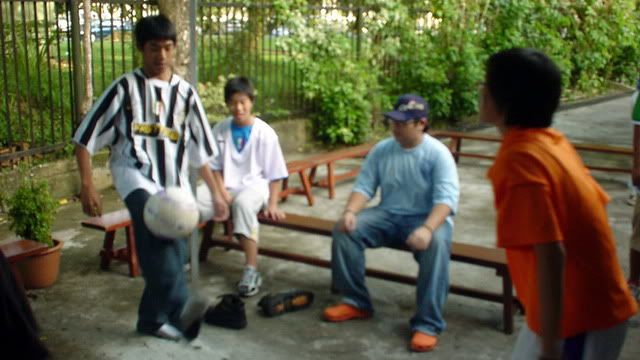 Next to the 3rd station is the 4th station headed by Andy Wong which is the penalty shoot-out. The youths are given 3 minutes to kick the ball through the goals set up.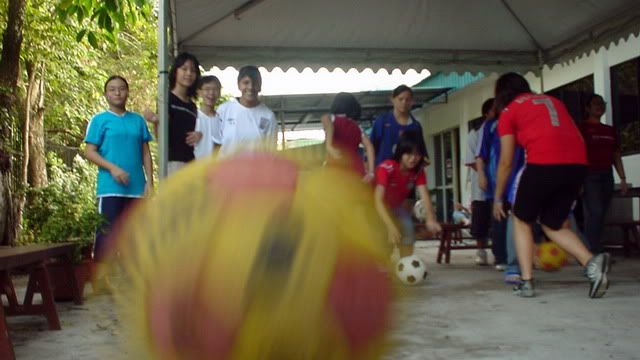 After all the games have been played by all the groups. The youths are then ushered back into the parish hall for the praise and worship session lead by Janet Tuah. After that we had a special guest showing us how to juggle a football.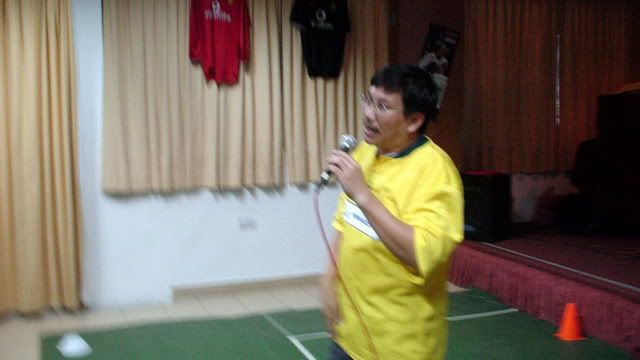 The results was then announced after the presentation and the winner is the France group. A video was planned to be shown before the results but there was technical problems so that planned was scraped. So Pastor Andy had to come in straight away to talk about what was supposed to be shown in the video. The video was about famous football players declaring that they were Christians. The message that was preached by Pastor Andy was that if world famous football players declare their faith in God. How much more should we declare our faith. That if someone were to come to us and ask us what beliefs we have, are we going to say that we believe in Jesus Christ?