After taking a long cool shower, the smell of barbeque smoke is still stuck on me. One of the disadvantages of being the cook for a barbeque i guess..but it's good, it's all good!
Won't take up much of your time but i'm sure those who went for the BBQ / Gaming night did have fun and of course, million of thanks to the Sangilos' family for allowing YDM to host it at their place. And also, a big thank you to Uncle Albert for the good food especially the mouth watering kebab that melts in your mouth.
Just for those who missed this event, our main menu of the night was BBQ Chicken, BBQ Sausages, BBQ "Halal" Pork (Uncle Albert's joke saying that it's halal cause it's being cooked on the first day of Hari Raya..), BBQ"Melting"Kebabs and Spaghetti! To Stephen & Chester, don't frown lah cause we've ate a lot on your behalf. :)



It was a special night for Judith too because we celebrated her birthday...Happy Birthday to you!
Some random pictures from my camera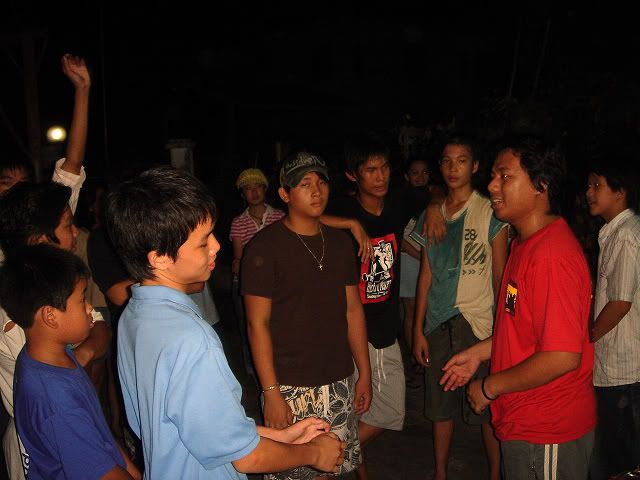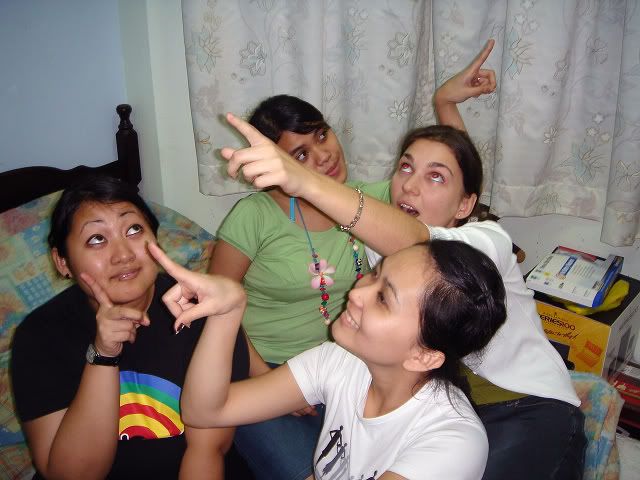 Thanks to Teck for organizing this and to the other commitee members for making this another successful event (sound so formal eh?) I will try to upload all the pictures from my camera to an album but if i can't i'm sure someone is willing to help me. For the moment, enjoy the pictures that's posted...especially the last one. Bahahahaha!
In Him